Lifestyle Vietnam Fair is an annual event. The fair is organized by the Vietnam Handicraft Exporters Association (Vietcraft) to introduce and promote related products and services. lifestyle, fashion, beauty, food, art and entertainment.
Lifestye Handicrafts & Gifts Fair is usually held at major convention and exhibition centers in major cities of Vietnam such as: Ho Chi Minh City. Ho Chi Minh City, Hanoi, Da Nang, etc. The fair attracts the participation of many big brands both at home and abroad, bringing unique, new and beautiful products to consumers. Here, businesses and manufacturers can introduce their products to potential customers.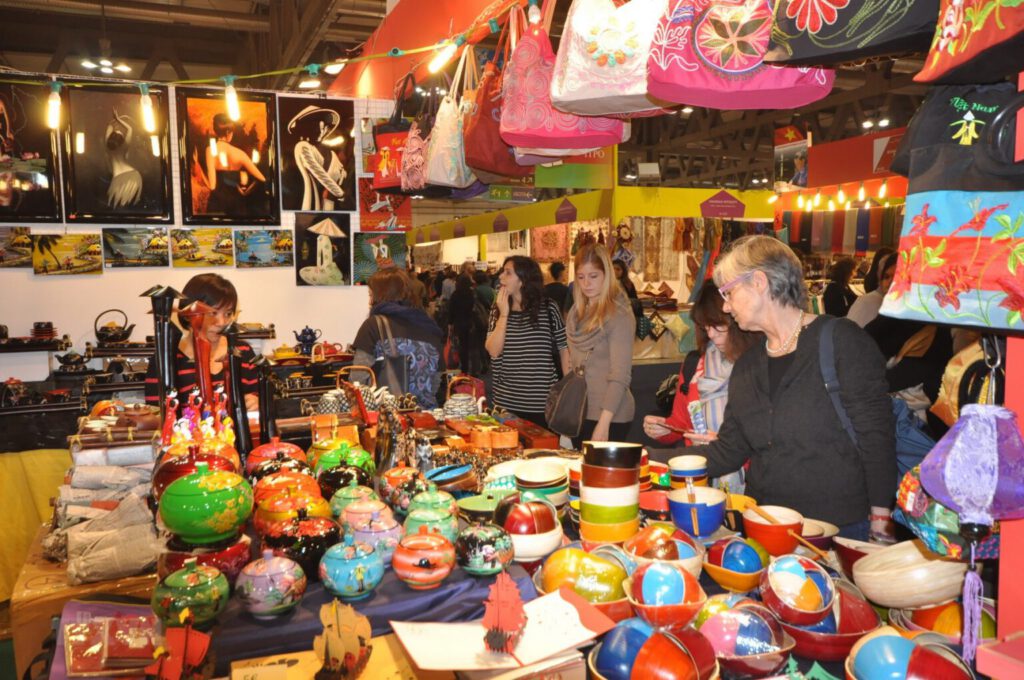 Features at Lifestyle Vietnam Fair
Purpose of Lifestyle Vietnam Fair
Realizing the importance and significance of fairs in supporting handicraft production enterprises across the country to have the opportunity to access a larger market, with a community of exporting enterprises. Vietnamese handicrafts and wood beans exporters, as well as international partners.
Lifestyle Vietnam Handicrafts & Gifts Fair is held for the main purpose of promoting and introducing products of businesses, production and business establishments of handicrafts, creating opportunities to meet Meet and connect with potential customers, industry partners and investors. The fair also contributes to helping businesses restore production and business, develop and expand markets, especially expanding key export markets.
This is also an important communication activity to help businesses reach the market effectively, improve brand awareness as well as raise customer awareness about their products. Lifestyle Vietnam Fair is also a place for businesses to access the latest trends in the industry, exchange and learn more from other businesses, find partners and business opportunities; at the same time, creating high efficiency for transactions and connections between buying and selling businesses.
All booths participating in the Fair are promoted on social networking platforms to serve online trading activities. Lifestyle Vietnam Fair 2015 attracted more than 800 booths (directly and online) of domestic and foreign enterprises and handicraft production establishments, welcoming over 2,000 international visitors and buyers. from 33 different countries and territories around the world.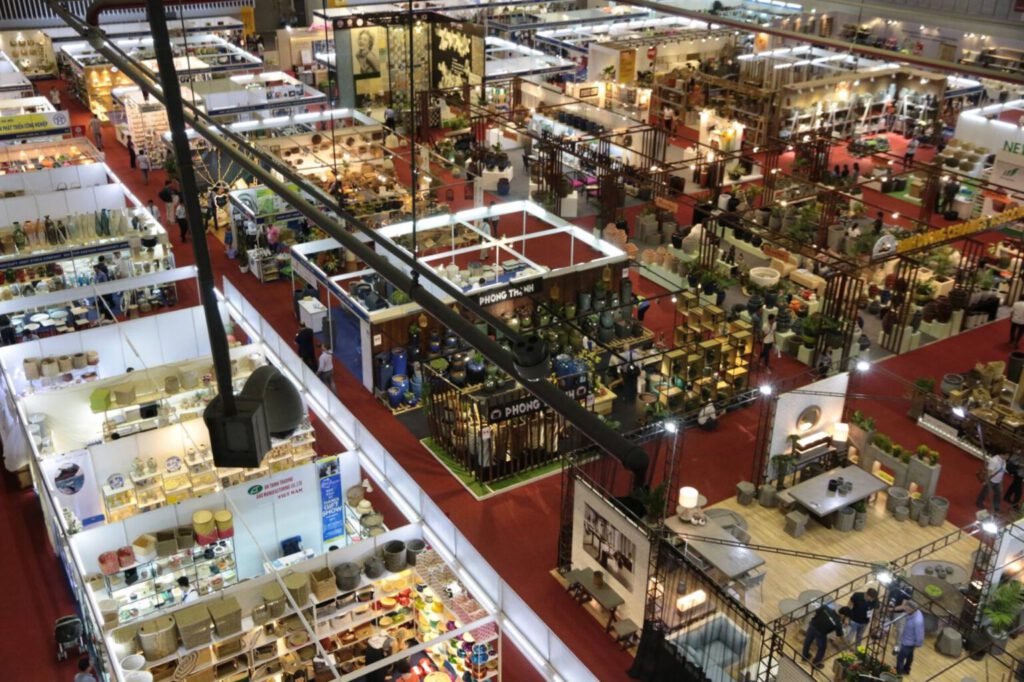 Outstanding activities inside Lifestyle Vietnam Handicrafts and Gifts Fair
Lifestyle Vietnam Fair is usually held at convention centers, exhibitions or product display areas and usually lasts from a few days to a few weeks. After 5 years of successful organization (since 2011) Vietnam International Fair of Handicrafts, Furniture and Gifts – Lifestyle Vietnam Fair, Vietnam Handicraft Exporters Association (VIETCRAFT) continues continued to organize Lifestyle Vietnam 2015 Fair for 4 consecutive days from 18-21 April 2015 at Tan Binh Exhibition Center, Ho Chi Minh City.
More than 800 booths at Lifestyle Vietnam Fair are displaying handicraft products and gifts of key export enterprises in Vietnam as well as Japan, Germany, Indonesia, Laos, Nepal… Handmade products Unique handicraft technology, all kinds of fabrics, ceramics, clay, coir … are impressively crafted to create diversity and attraction. International visitors are especially impressed with the fine art products of 22 ethnic minorities: Thai, Tay, Dao, etc. for the first time favored by an Exhibition to create many private spaces for introduction and promotion.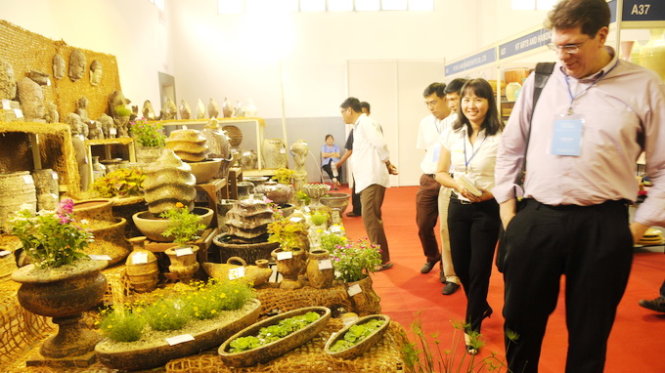 The Lifestyle Vietnam Handicrafts and Gifts Fair was officially opened in the presence of the Director of the Trade Promotion Department – ​​Mr. Bui Huy Son, representatives of the Ministry of Agriculture and Rural Development, the Departments of Industry and Trade, representative of the Dutch Consulate in Ho Chi Minh City, Rector of the Swedish School of Design, etc. Lifestyle Vietnam 2015 fair held a number of interesting activities such as:
Exhibition activities and product displays
Organize forums and seminars to exchange and share knowledge and process of making handicrafts and handicrafts as well as experiences in trading these products.
Product demonstrations
Other recreational activities
The difference of Lifestyle Vietnam Fair this time is that the organizers are only open to businesses and production facilities wishing to find partners and customers to come to learn about products, goods or items. handicrafts and gifts, creating opportunities for businesses nationwide to promote handicraft products' brands to domestic and foreign investors without retail demand. Only on the last day (April 21, 2015), the fair was open for people to visit and shop.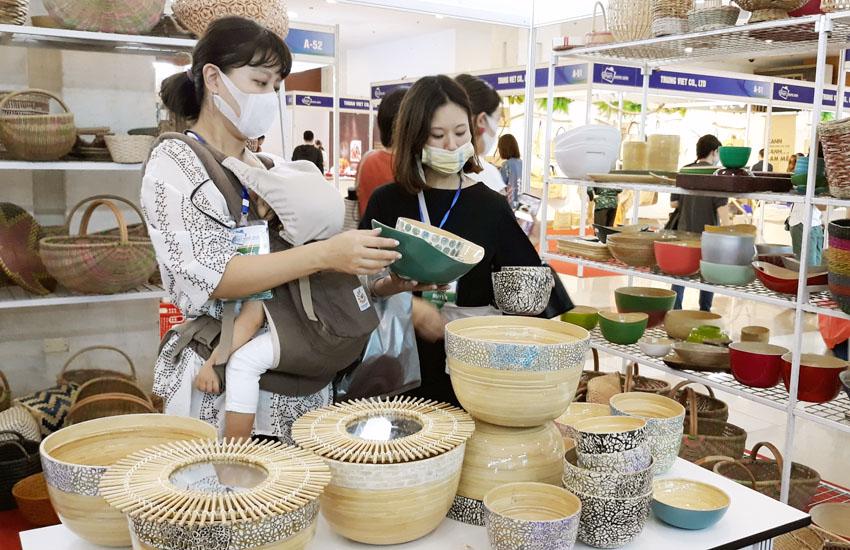 FAGI left its mark at Lifestyle Vietnam Fair 2015
After the fair in Singapore in March 2015,
FAGI
continued to participate in the
LIFESTYLE VIETNAM HANDICRAFT & GIFT MARKET
from 18-21 at booth F6-7, Tan Binh Exhibition Center, Ho Chi Minh City.
This is the largest international handicraft & gift fair in Southeast Asia annually attracting more than 600 manufacturers and exporters from Vietnam, Japan, Spain, Australia, China, Indonesia, Laos, Nepal with more than 8000 importers and visitors from Vietnam, Japan, EU, USA, Australia, New Zealand, Brazil, Mexico, South Africa, etc. This is also the fifth time FAGI has participated in the fair since 2011.
At this fair, besides the famous product lines, FAGI has displayed 22 latest products including cotton animals, recycled paper bags, candles, fabric gifts with unique designs and quality that have made the FAGI brand for the past 19 years.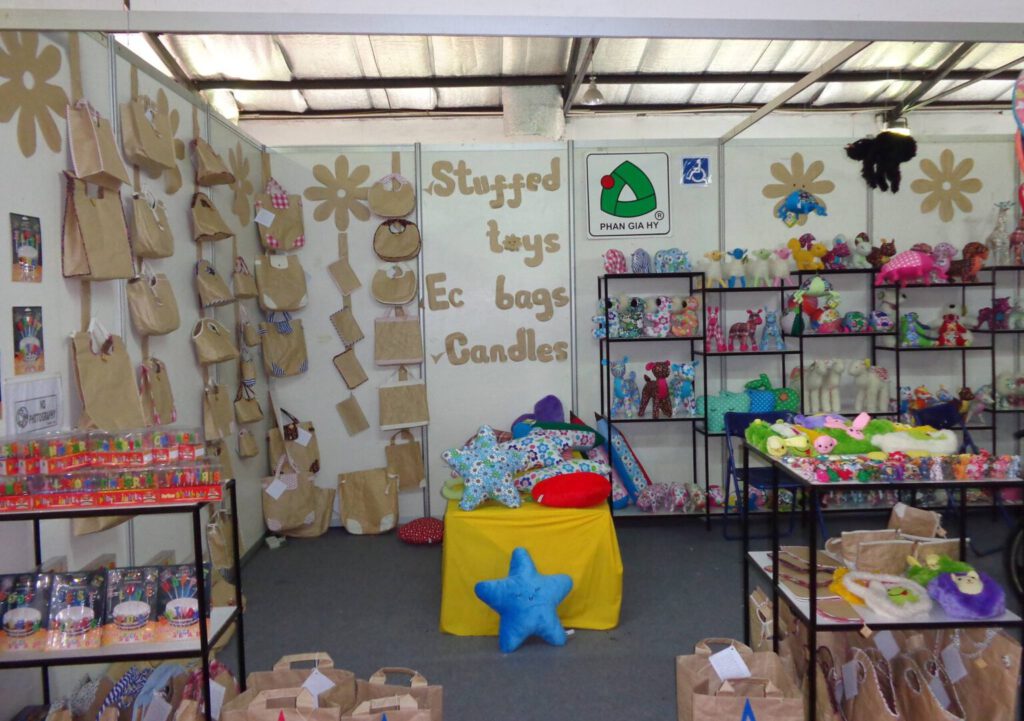 FAGI's pro
ducts
are handmade by the handicapped and are highly appreciated by visitors for their design and quality. During the fair,
FAGI
met and worked with a total of 478 importers and visitors.
FAGI is not only famous as a brand that produces products with the sound of sweet dreams with unique spiritual values, unique design products, but also known for many handmade products. Sophisticated, quality is created from skillful, talented hands, rich creativity of workers who are the handicapped at FAGI.
FAGI's products are diverse, many types, beautiful designs, good quality and can compete strongly in domestic and international markets, many products have been exported to high quality markets such as : Japan, USA, EU, and some countries in Asia, etc.
On this occasion, FAGI was honored to receive the certificate of merit "Typical Export Enterprise 2015" awarded by the Minister of Industry and Trade. This is the State's recognition for FAGI's important contributions to the development of Vietnam's handicraft-gift industry as well as creating jobs for the handicapped.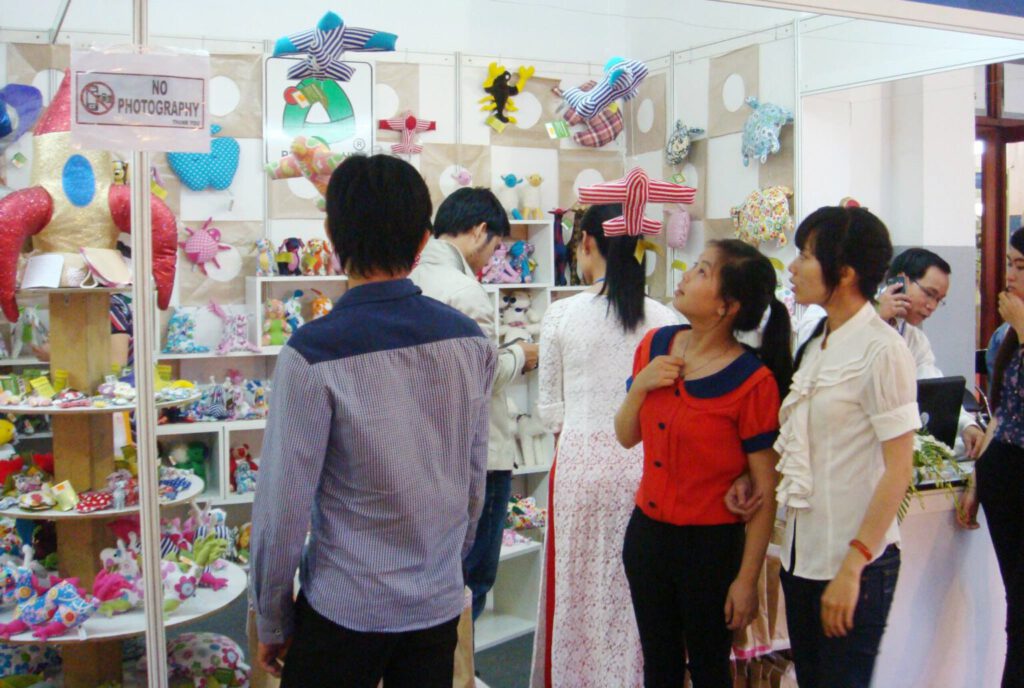 Being FAGI's customer, not only have you found the best place for your products, but contribute to creating human values for the community as well.
Contact FAGI for further information and make an order.
Email: info@fagi.vn
Hotline: 098 823 7326 | 028 3716 4271
See honest reviews from FAGI's customers here.