Six Vietnamese businesses exhibited their products at the

Gift Show 2013 held at Singapore's Marina Bay Sands Convention and Exhibition Centre from July 10-12.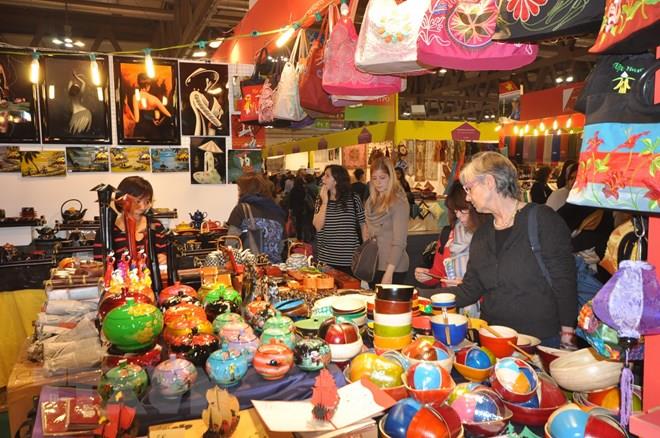 At this Gift Show, Thien Thuong Commercial Production Co., Ltd. introduced the fine wooden boat; Global Vietnam Import Export Co., Ltd. introduced jewelry and products made of horns, bones, clams; FAGI Co., Ltd. introduced stuffed animals and paper bags; Bobi Craft Company introduced toys made of wool, fur; Ban Tay Viet Company introduced rice paintings; and Doma Vina Commercial Production Co., Ltd. introduced toys and gifts made of paper. All of these products are handmade.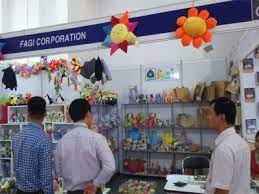 Among the Vietnamese companies mentioned above, Thien Thuong Commercial Production Company Limited participated in the Gift Show last year and received many orders from Singaporean enterprises with export value of nearly 200,000 Singapore dollars.
According to Mr. Vuong Dinh Soai, representative of Thien Thuong Company at the gift show, for many years, Thien Thuong's wooden craft boats have been exported to the US and Europe, and for two years, with the participation in displaying products in Singapore, the company wants to expand this market to Asian countries that prefer sophisticated handicrafts, especially Singapore, and the Hong Kong market.
Paintings made with rice by the Vietnamese Hand Company also attracted the attention of many foreign businesses. Rohana Rahman, owner of a Malaysian business that sells handicrafts in many European countries and Malaysia, said the painting was "very impressive."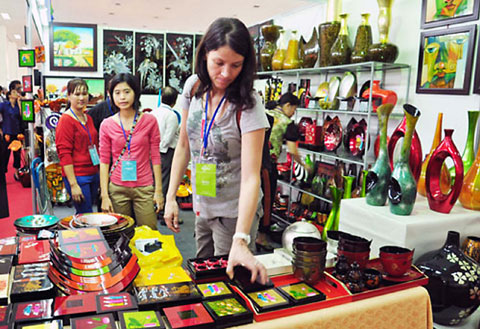 Mr. Jyri Jarock, director of Finland's HEF Group, also said rice paintings were "special" in the types of paintings he knew. Both entrepreneurs promised to contact the company to sign a contract to buy the paintings.
Visiting the Vietnamese booth, Ambassador Tran Hai Hau expressed his hope that with the support of the State on the cost of renting space at the Gift Show, Vietnamese small businesses participating in this year's fair will be able to sign export contracts, creating more jobs for Vietnamese manual workers.
The 14th Trade Fair includes158 Singaporean businesses and more than 30 countries and territories such as Australia, Germany, Italy, the US, the UK, South Korea, China, Hong Kong, Taiwan, Cambodia, Indonesia, Malaysia and Vietnam.
Being FAGI's customer, not only have you found the best place for your products, but contribute to creating human values for the community as well.
Contact FAGI for further information and make an order.
Email: info@fagi.vn
Hotline: 098 823 7326 | 028 3716 4271
See honest reviews from FAGI's customers here.