"Together, let's actualize FAGI dream and spread it all over the world"
CORE VALUE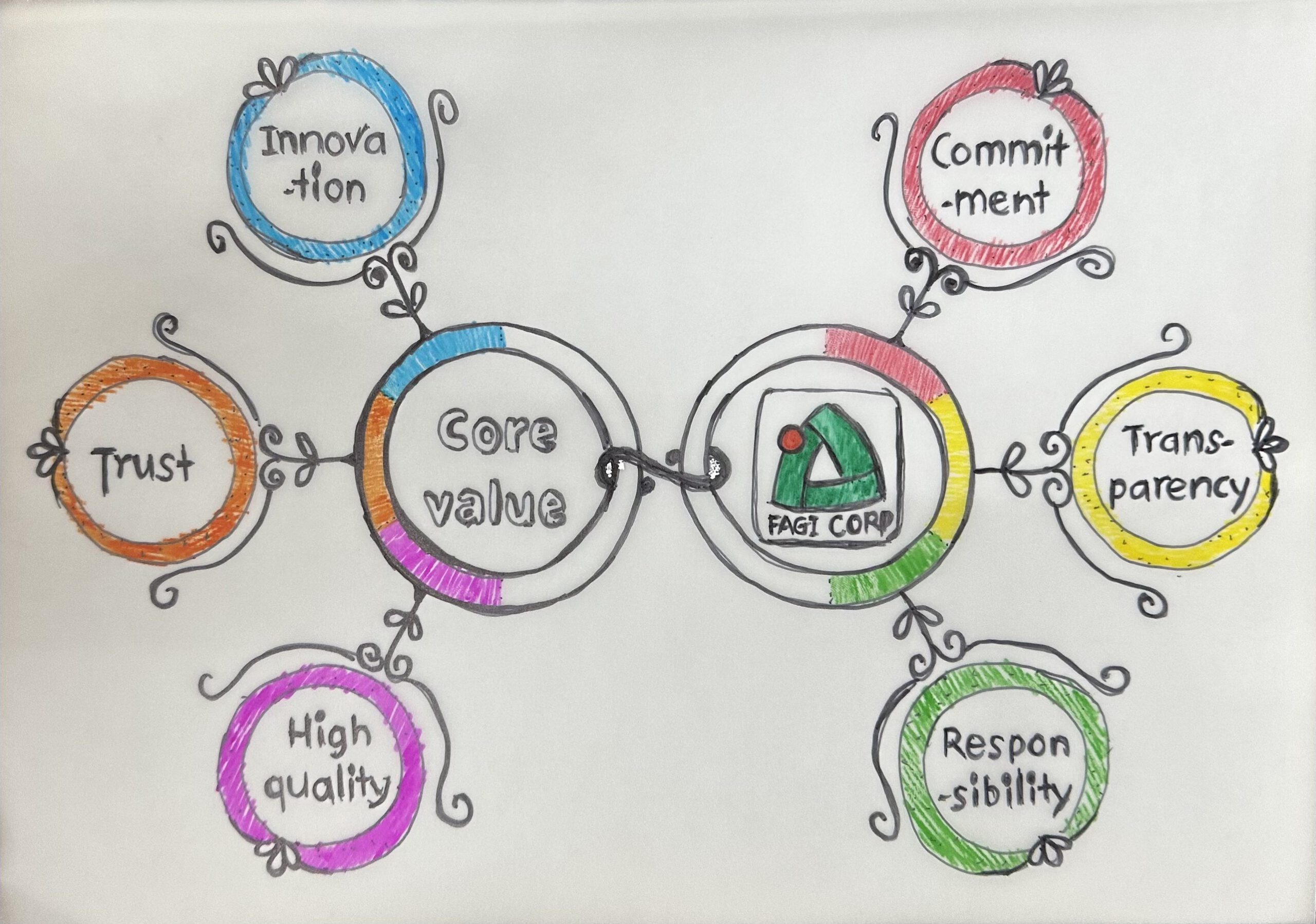 FAGI team takes 6 core elements as guideline: Innovation, Trust, High-quality, Commitment, Transparency, Responsibility.
Certification
Over 25 years of operation, the FAGI team has achieved many outstanding achievements and certifications from the Ministry of Industry and Trade, the National Office of Intellectual Property – Ministry of Science and Technology, the International Institute of Management,ect include:
Top 10 companies awarded a certificate of merit from the Minister of Industry and Trade for great contribution to the development and promotion of the handicraft and gifts industry in Vietnam.
Vietnam Sourcing 2013 (Reliable and Prestigious Supplier in Asia-Pacific region).
One out of four companies in Vietnam to join the World Fair Trade Organization (WFTO) in 2016.
Medal
Additionally, the medals and titles achieved by the FAGI team throughout more 25 years have affirmed the reliability and good quality of FAGI's products and services. Some of them include:
The only toy brand in the Top 10 Prestigious Brands and High-Quality Products (2014)
Reliable products, exceptional service, preferred brands voted by consumers (2015)
Top 10 leading brands in 3 consecutive years (from 2015 to 2017)