Global Sourcing Fair Vietnam 2023 is a comprehensive trade matching event that is hard to miss between global buyers and quality suppliers in Vietnam and Asia.
It offers the most effective and valuable sourcing platform on Home, Gifts and Fashion to potential buyers in Vietnam and globally. Coming to the exhibition, participants will discover exclusively features only found in furniture and home decor from Vietnam with high qualities and aesthetics. Moreover, access to particular ideas on Vietnam-made gifts and premium products or expanding access to professional Vietnam garment and shoes manufacturers from small to large scales, surely satisfy the most demanding buyers.
In this exhibition, manufacturers and suppliers from all over the world can focus on showcasing their products and services. Global Sourcing Fair is also a place for businesses to have the opportunity to find new suppliers, learn about new products in the market, as well as expand their business network.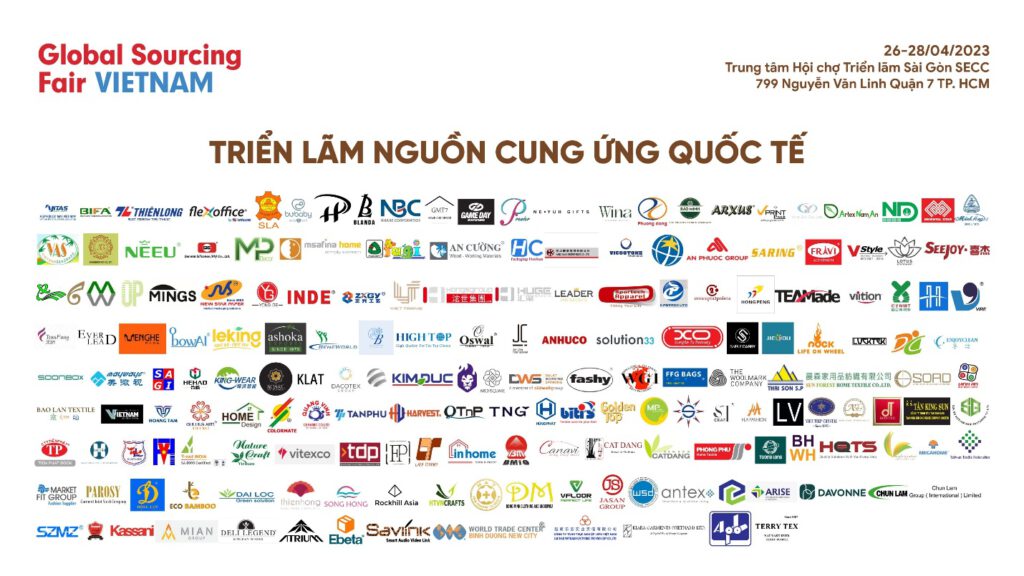 Information of Global Sourcing Fair Vietnam 2023
Time: From April 26 to April 28, 2023
Venue: Saigon Exhibition and Convention Center (Secc) – 799 Nguyen Van Linh Str., District 7, Ho Chi Minh City.
Expected size: 300 booths.
Exhibits: Furniture including interior decoration, Furniture, Household appliances; Kitchen items, etc.; Lifestyle; Electronics & Home Appliances; Crafts; Gifts, stationery; Packaging, Paper; Fashion: Textile; Fashion Accessories; Shoe & Leather Products; Fashion Technology; Fabric, Yarn & Leather, etc.
For the first time in Vietnam, a specialized exhibition with strong online-to-offline interaction: Each live booth is continuously "covered" with the 'online' booth before, during and after the fair to optimize the meeting and working program with the buyer.

Global Sourcing Fair Vietnam 2023 – B2B connection event
Global Sourcing Fair Vietnam 2023 is organized by Global Sources in collaboration with VINEXAD company. The professionalism of this Fair is based on 52 years of experience of Global Sources – the world's leading B2B media company in the US, with a mission to promote global trade in a sustainable way. The main goal of the company is to connect potential buyers with reputable suppliers around the world with tailored solutions through trade shows, e-commerce platforms, digital platforms. , and magazines.
This fair includes some interesting and useful activities such as:
Visit the booths
Global Sourcing Fair is a chance for businesses to introduce their products to international customers. Here, you can find many new and cutting-edge products in many fields, from home appliances, children's toys, gifts to electronic devices.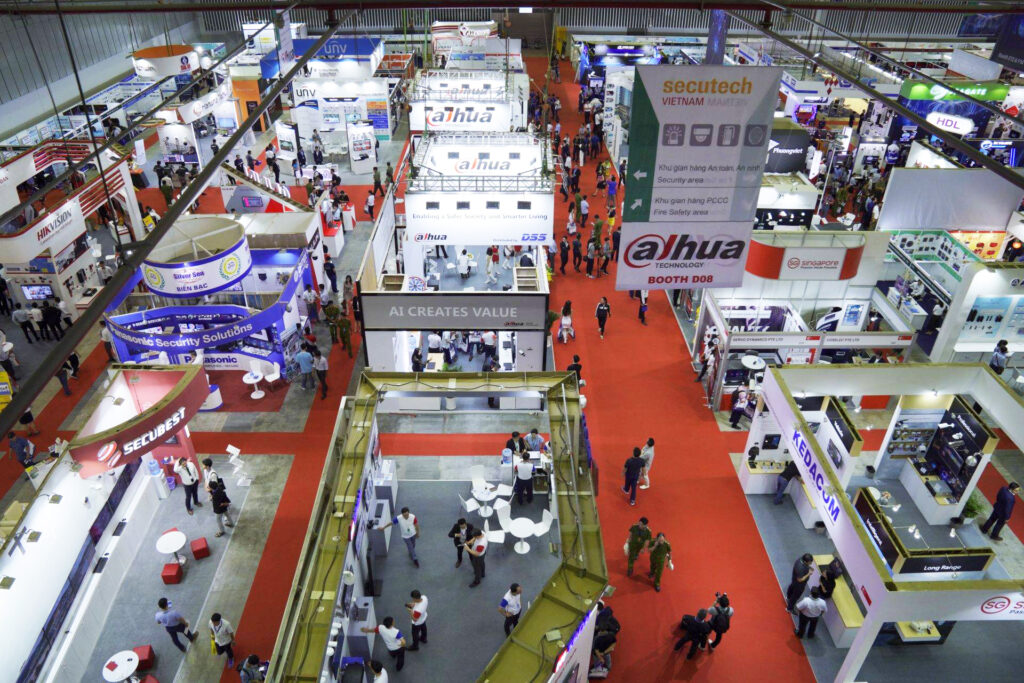 Trade and connection
The fair will provide opportunities for businesses to find new partners and customers. You can join face-to-face meetings, seminars, and networking events to find cooperation opportunities.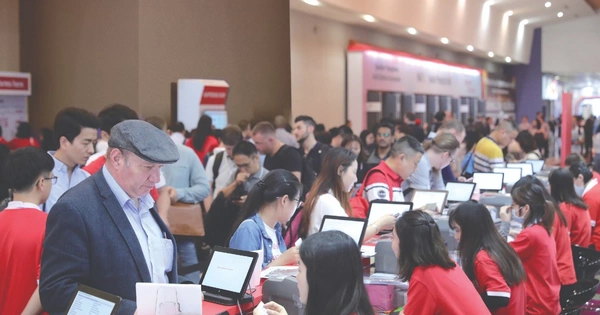 Thematic discussion and negotiation
At the fair you can participate in seminars and seminars on topics related to products and industries that interest you. In addition, the series of specialized seminars on investment and export will be led by experts from the Vietnam Textile and Garment Association, the Southern Investment Promotion Center (Ministry of Planning and Investment), the Wood Crafts Association. Presented by VIFA Fine Arts, and AmazonSellersLawyer.com.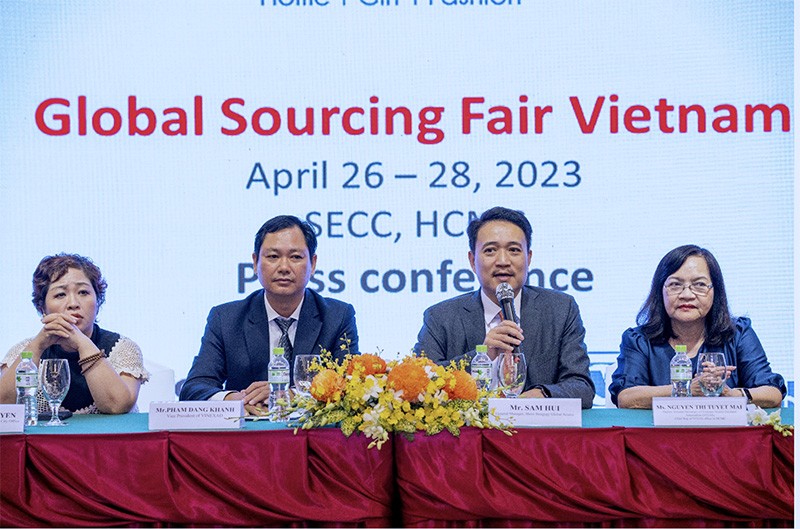 Watch demonstrations, test products, and receive gifts
Many booths here will have product demonstrations and tests, as well as lovely souvenirs when you drop by and participate in person.
In addition, the exhibition also organizes online exhibition tours, which is one of the breakthrough features of this time Global Sourcing Fair Vietnam. By the Online to Offline (O2O) model – A model that combines live events (exhibitions) and online events broadcast on the e-commerce platform of Global Sources (online platform), active This action will help maximize business opportunities for exhibitors as well as enhance the buyer experience.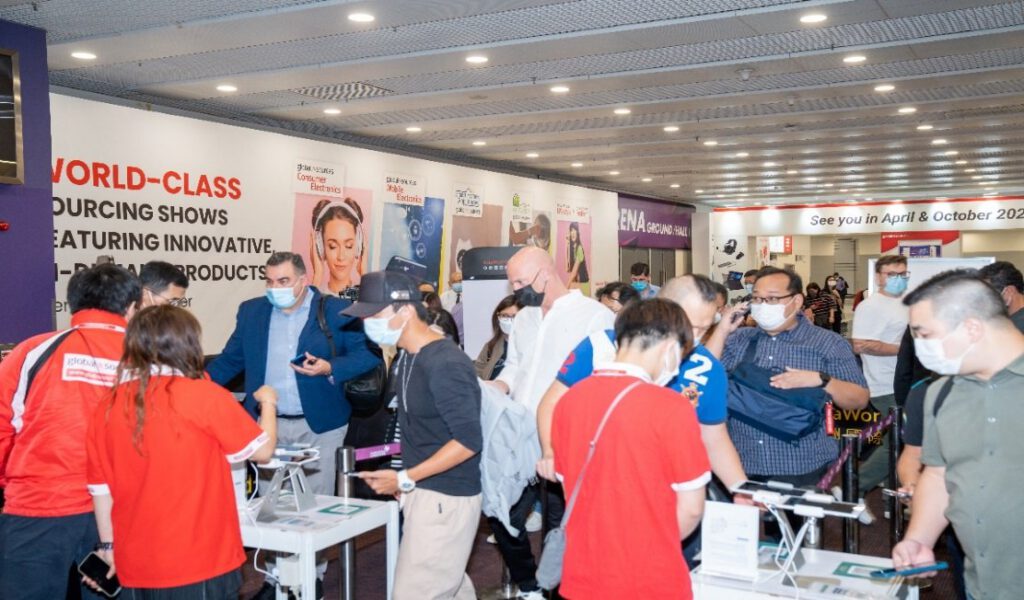 Why did FAGI decide to exhibit at this Expo?
Through social networking sites, FAGI sees Global Sourcing as a professional fair to promote sustainable global trade that highlights the quality and production capacity of suppliers – something the FAGI team always puts first. in its business goals, so this will be a good opportunity for FAGI to make trade connections with buyers, bring its products closer to everyone, and spread good human values. your international friends.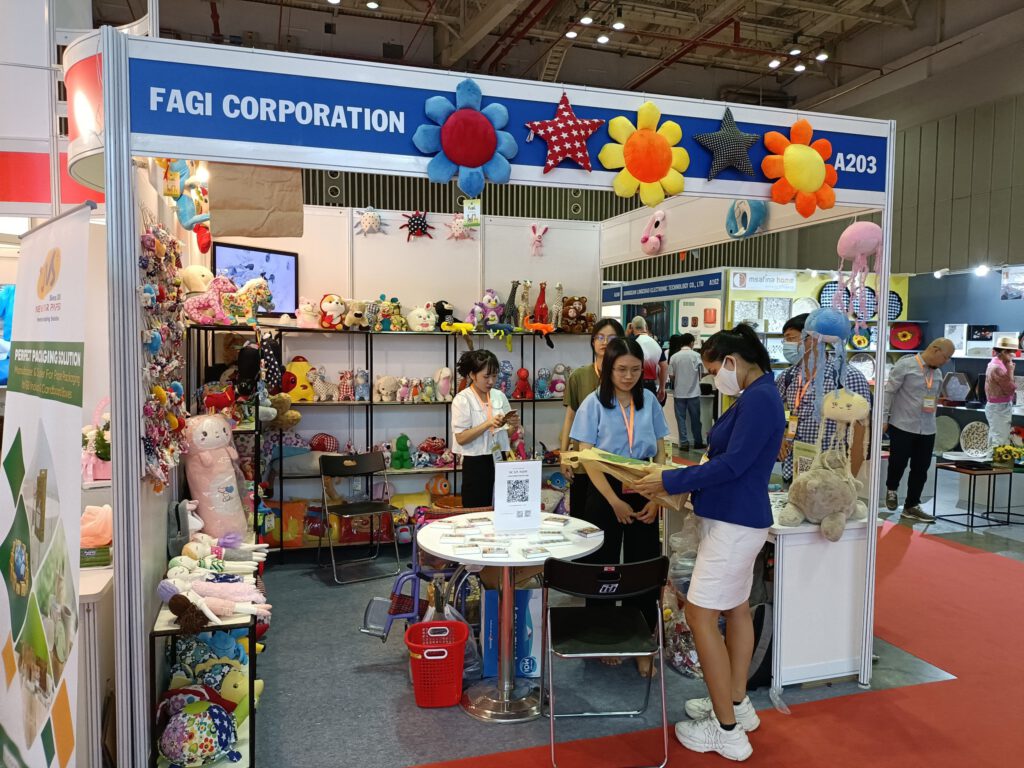 What will FAGI exhibit at Global Sourcing Fair Vietnam 2023?
The main products that FAGI will display at the exhibition will be stuffed animals, besides there will also be a few other products such as candles, keychains, backpacks, etc. All of these products are made by the handicapped.
With the desire to contribute to "protecting the environment is also protecting the health of the community", we always use environmentally friendly materials, safe for children from 0 years old that have been certified by the absolute safety standards for users such as EN71, EN 15494 (European standard for quality products safe for users), CPSD-09400.1-US (American standard for safe products), ISO 14184, EN 14362 (Vietnam standard for safe products).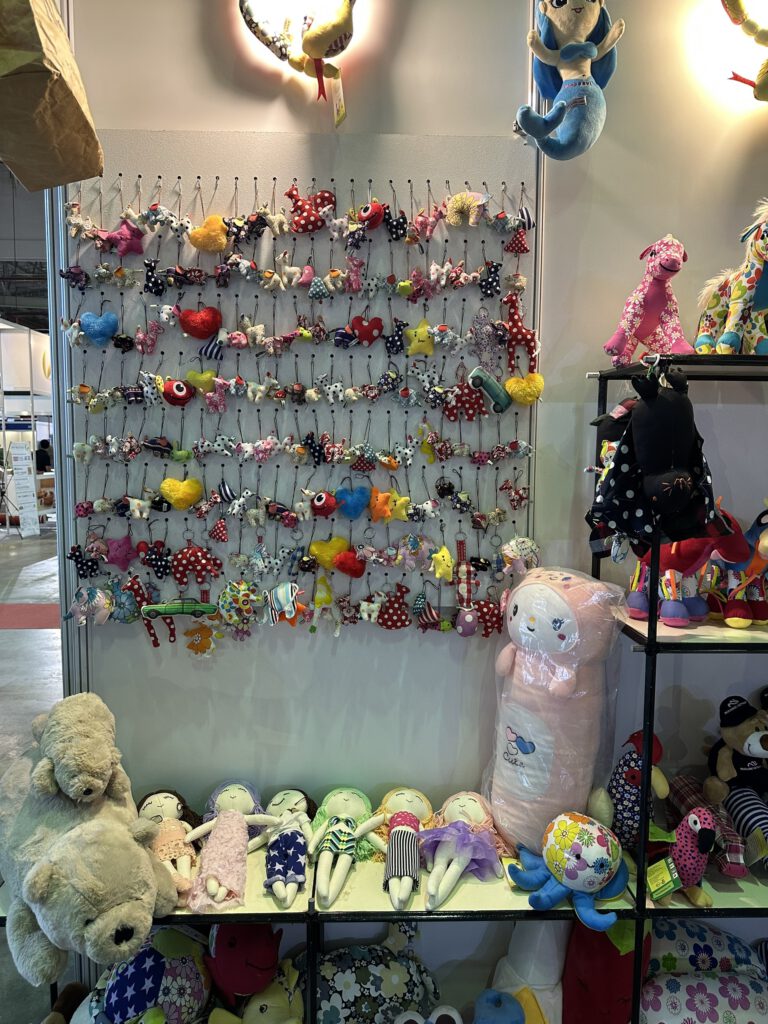 Coming to this exhibition, what FAGI wants most is to spread its values ​​to everyone and especially to become a reputable and reliable partner of many customers. FAGI hopes that the products and what they bring to Global Sourcing this time will be loved and welcomed by everyone.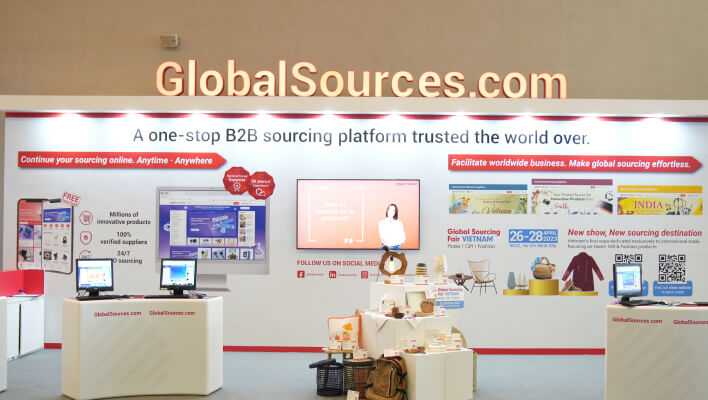 Benefits of participating in Global Sourcing Fair Vietnam 2023
Purchasing partners at the Expo who are among the top 150 quality retailers, supermarket chains, importers and distributors from hundreds of global fairs organized by Global Sources will be present at the event. sourcing to meet and work directly with professional suppliers in Vietnam for Furniture, Gifts and Fashion. Together with the endorsement of the online platform, where there are more than 1.5 million active buyers, Global Sources is committed to creating effective and practical trading opportunities and enhancing the position of Vietnam.
Participating in this exhibition, suppliers will be able to expand their business networks as well as increase their access to international markets by being connected with more than 6,000 buyers in different segments from the market. markets in the United States, Europe and professional and diverse sourcing units. Get access and practical experience with new products, learn from experts through lectures and seminars.
In addition, buyers can also work directly with reputable manufacturers in Vietnam, verified by the team of Global Sources. The seller and the buyer can get to know each other and ask questions online early, then meet at the booth before visiting the factory and going into the transaction.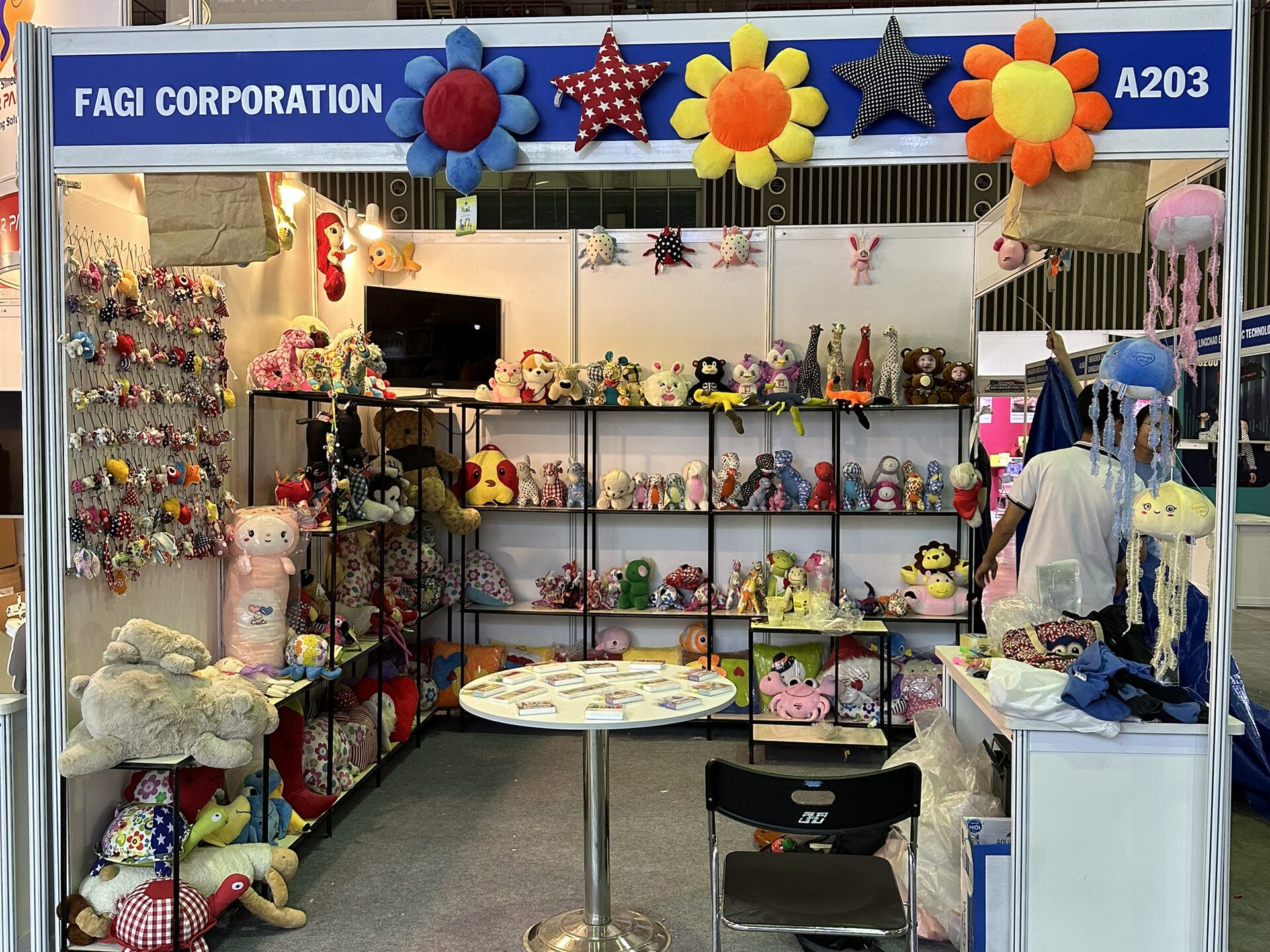 Being FAGI's customer, not only have you found the best place for your products, but contribute to creating human values for the community as well.
Contact FAGI for further information and make an order.
Email: info@fagi.vn
Hotline: 098 823 7326 | 028 3716 4271
See honest reviews from FAGI's customers here.